Introducing our Slim Fit Suit – the epitome of style and sophistication tailored specifically for young gentlemen. This sleek and modern suit is designed to make a lasting impression, whether it's a special occasion, a formal event, or a school dance. Crafted with meticulous attention to detail, this suit combines fashion-forward aesthetics with comfort, ensuring your boy looks and feels his best.
Happy Customers: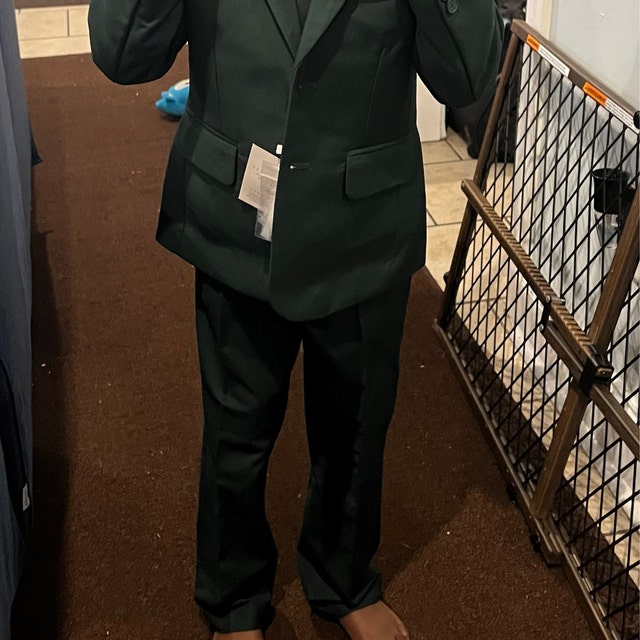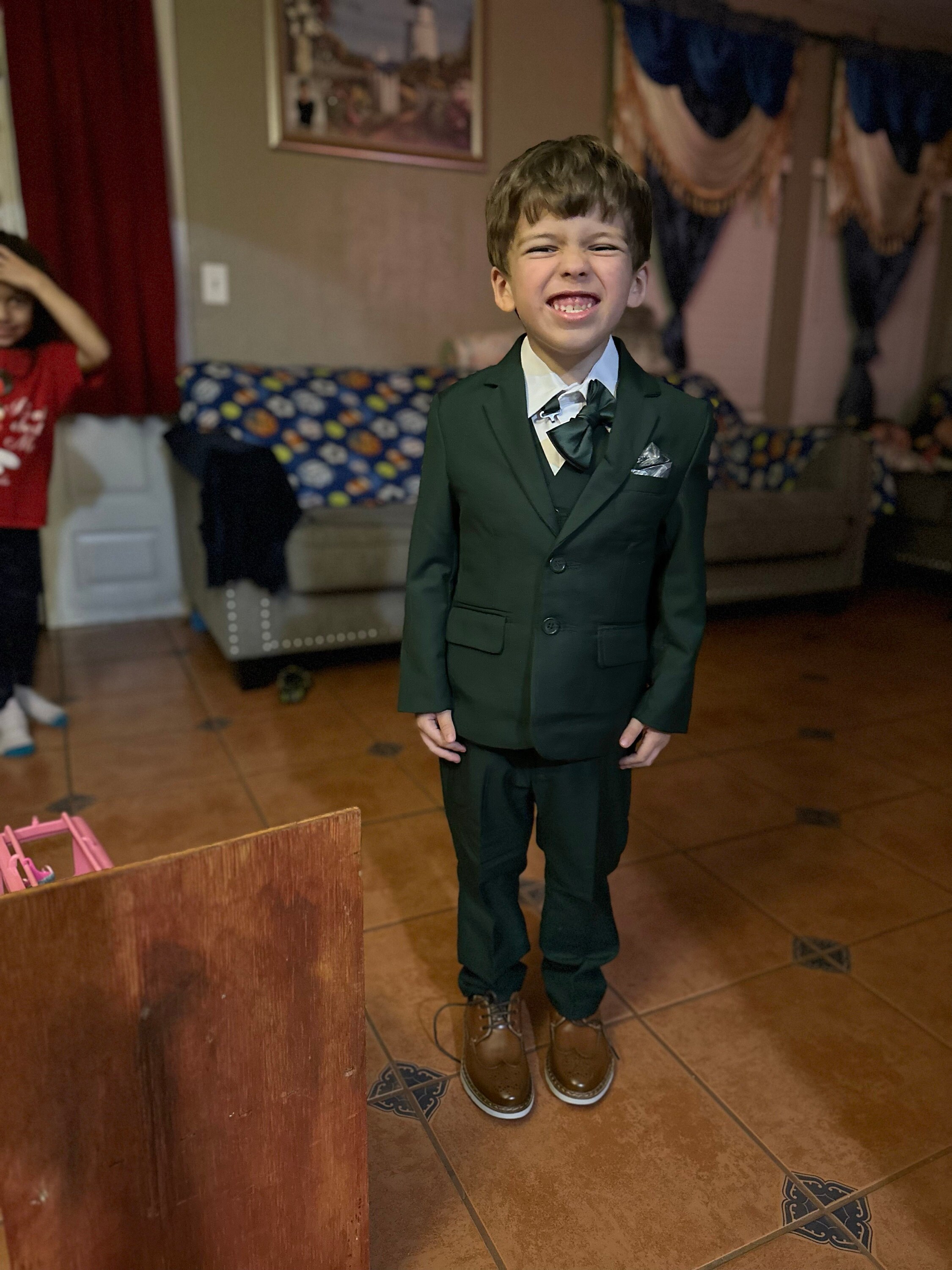 Slim Fit Elegance: The suit is expertly tailored with a slim fit cut, embracing contemporary fashion trends while providing a sharp and tailored silhouette. It exudes confidence and style, making your boy stand out in any crowd.
Premium Fabric: Made from high-quality gabardine fabric, this suit offers maximum comfort without compromising on style. The fabric is soft to the touch, allowing your boy to move effortlessly while looking effortlessly sophisticated.
Versatile Design: Whether it's a formal dinner, a wedding, or a school graduation ceremony, this suit is versatile enough to suit various occasions.
Attention to Detail: The suit features meticulous detailing, including fine stitching, tailored lapels, and well-constructed pockets. These subtle elements enhance the overall look, reflecting a sense of refinement and taste.
Adjustable Fit: We understand that children grow quickly, which is why this suit comes with adjustable features. The pants have an elastic waistband, ensuring a perfect fit even as your boy continues to grow.
With our Slim Fit Suit, your boy is not just wearing a suit; he's making a statement. Elevate his style, boost his confidence, and ensure he steps into every event with grace and poise. Invest in quality, invest in style – because first impressions matter.
Fabric:
Jacket, Vest and Pants (Gabardine: 20% Rayon, 80% Polyester) | Shirt: 65% Cotton 35% Polyester | Accessories: Satin 100% Polyester
Jacket:
Single Breasted Jacket 2 Buttons • 1 Chest Pocket, 2 Flap Pockets • Classic notch lapel • 3 decorative cuff buttons • Fully lined • 2 inside pockets • Double Vented (2 slits)
Pants:
Same color as jacket/vest • Flat Front Dress Pants • Adjustable elastic waist band • Belt loops • Zipper, Button Closure • Iron-on hemming tape provided to get custom length
Shirt:
White Long Sleeve Dress Shirt • Laydown collar
Vest:
Fullback vest with lining • Adjustable Waist (back strap) • 3 buttons 2 Pockets
Tie / Bow-Tie / Hanky:
Luxury matching silky fabric • Easy clip on neck-tie • Bow-tie with adjustable neck strap
Hemming Tape:
Complimentary iron-on hemming tape included to get custom length
The suits were exactly what I needed for my wedding! She even sent a little gift with them!