Introducing our Velvet Blazer with Black Satin Lapel – a perfect blend of sophistication and style for your young gentleman. Crafted with meticulous attention to detail, this blazer is designed to elevate any special occasion outfit.
Happy Customers: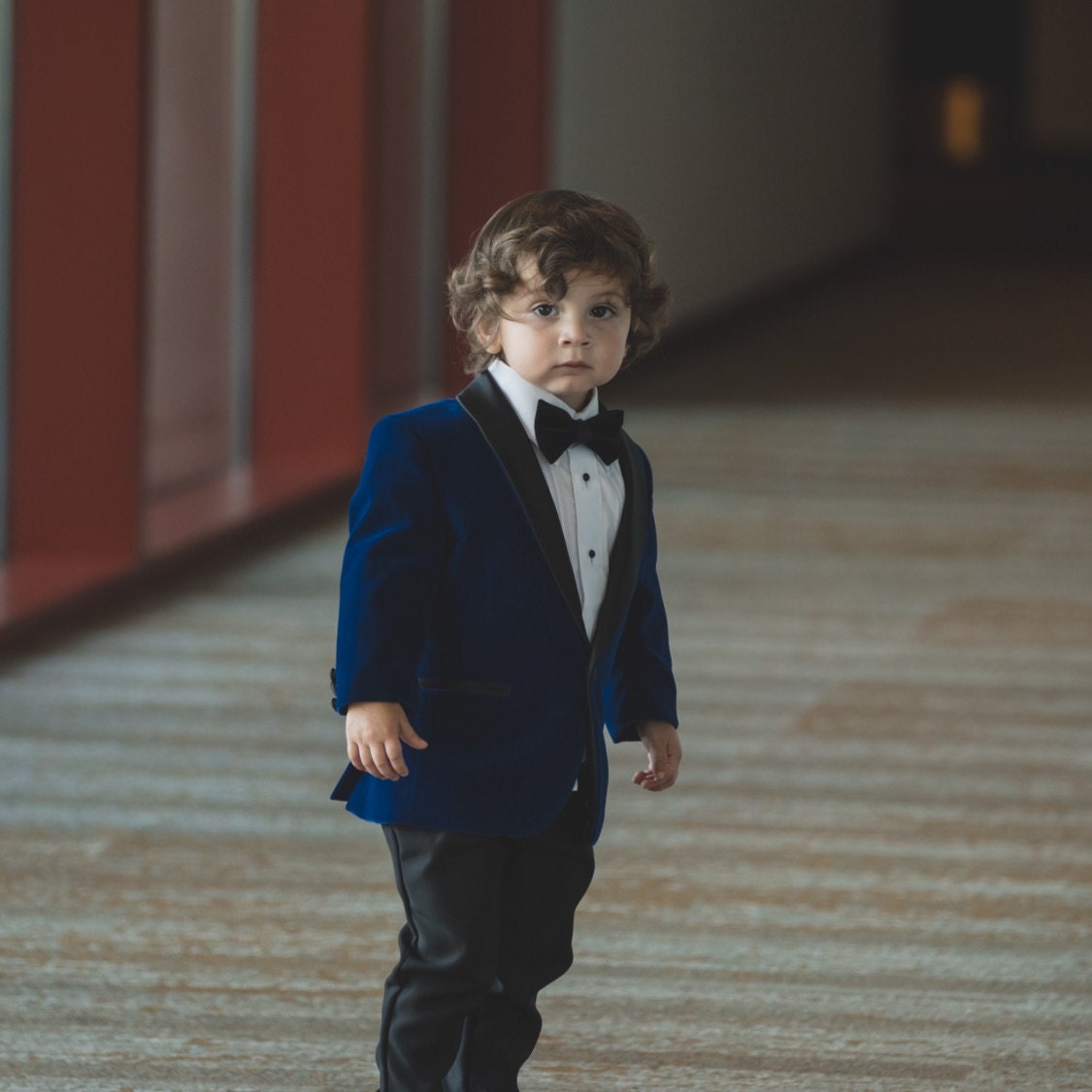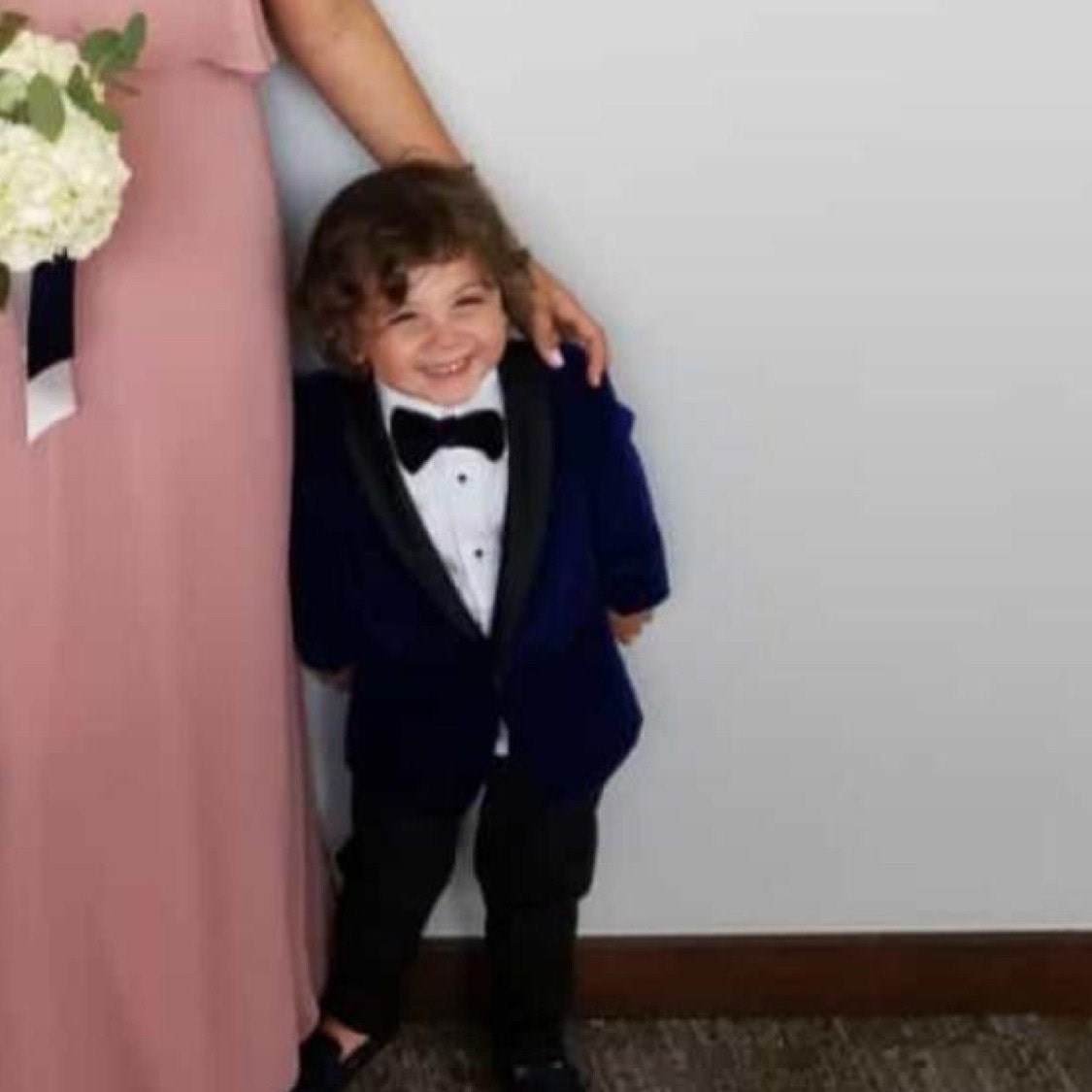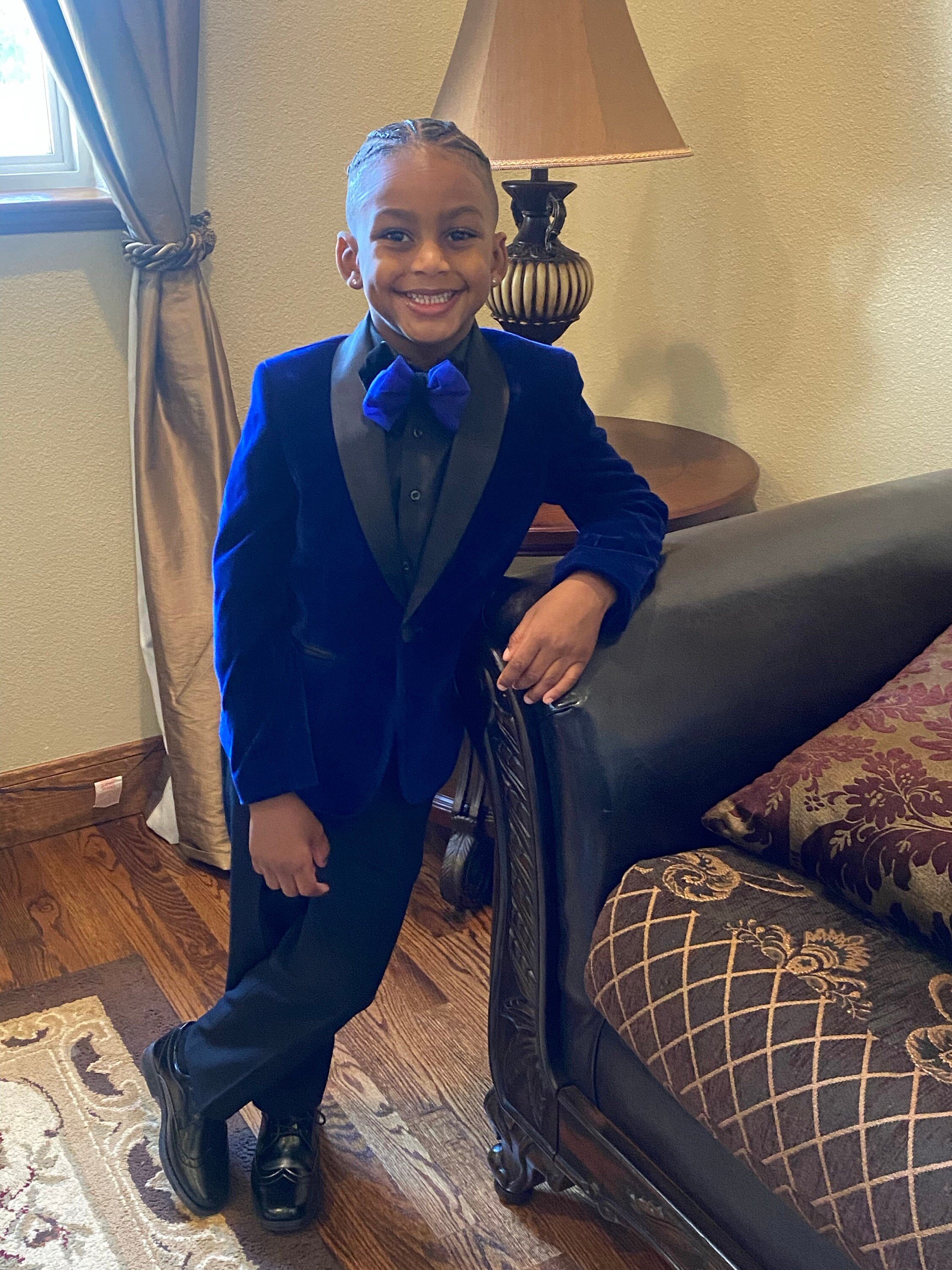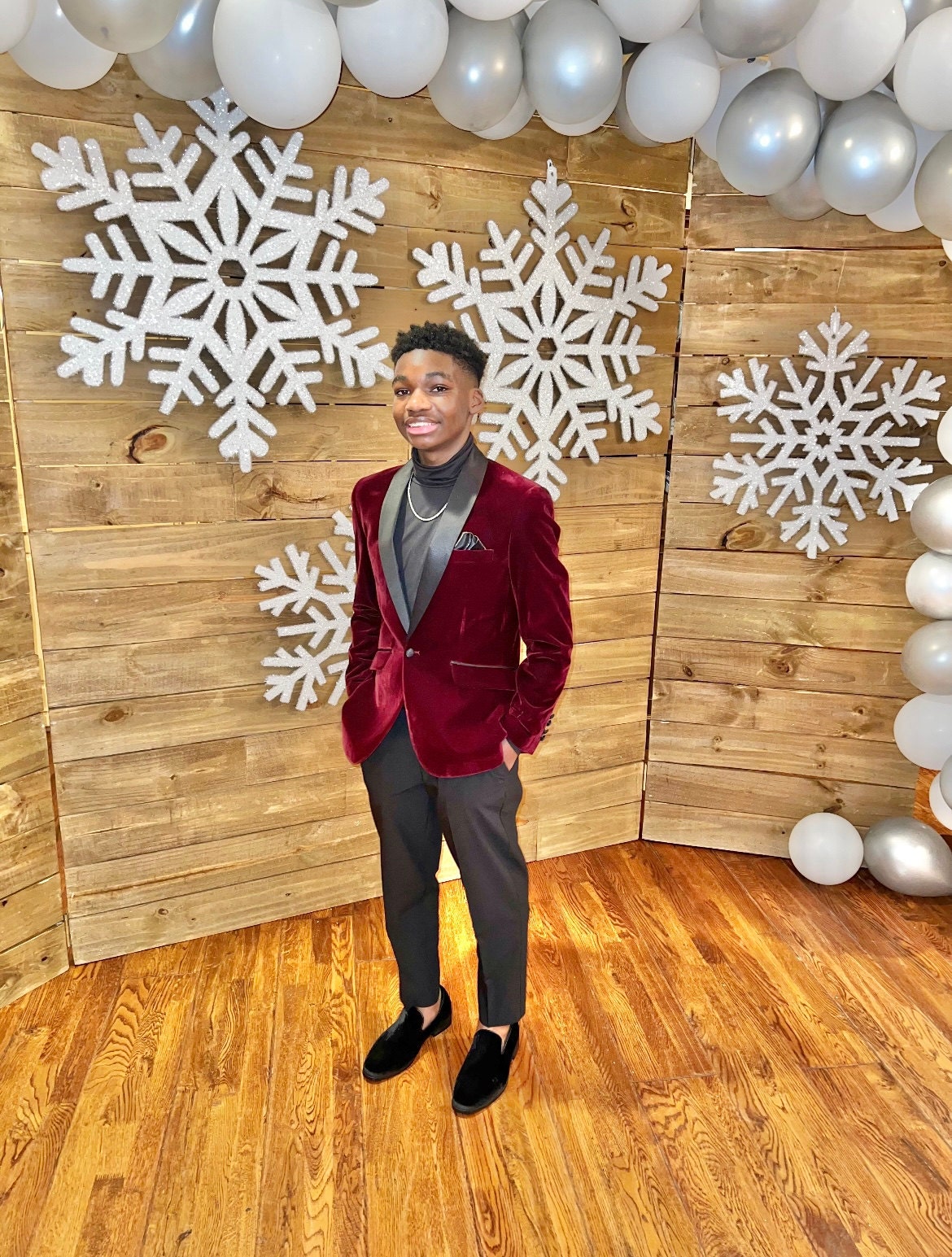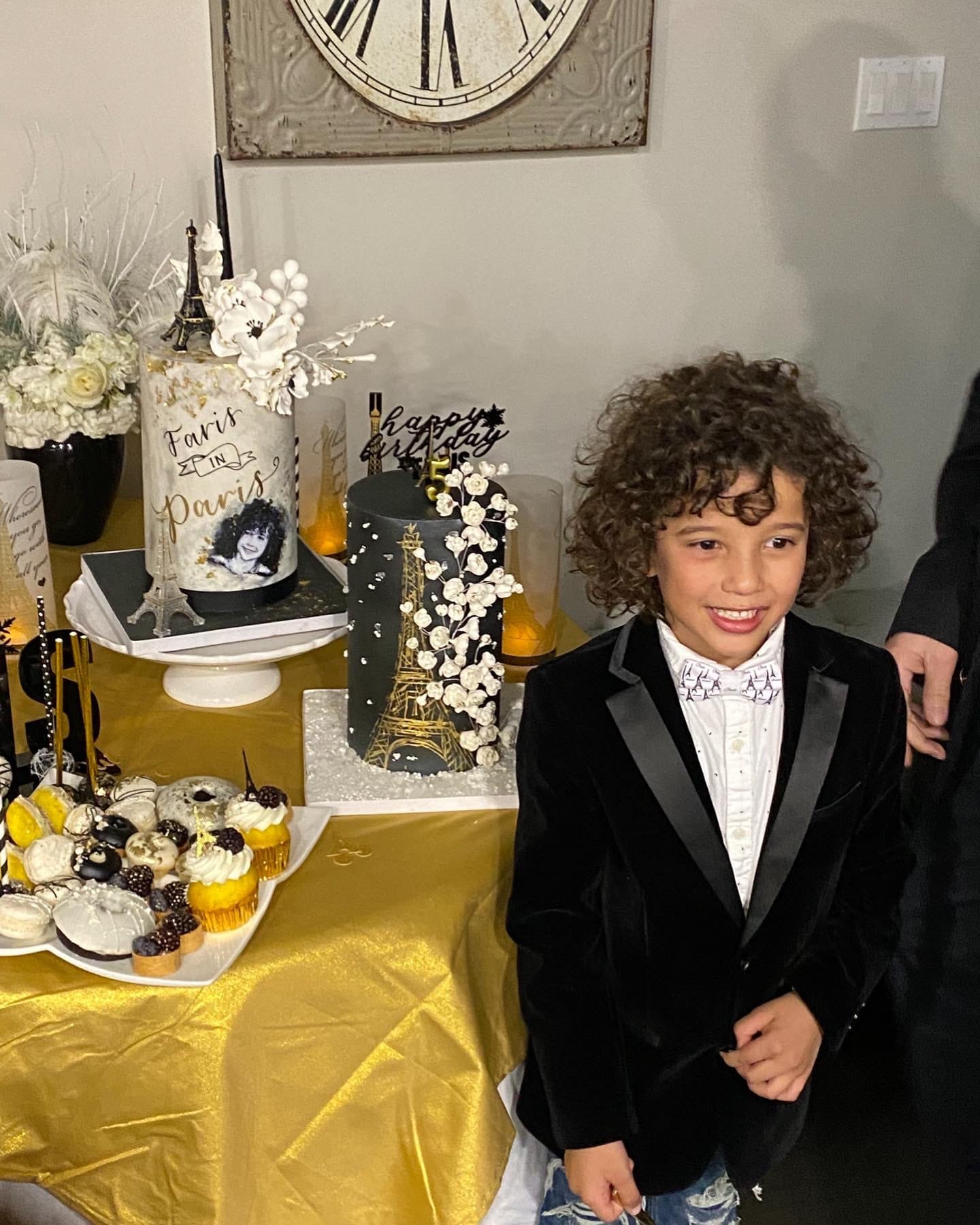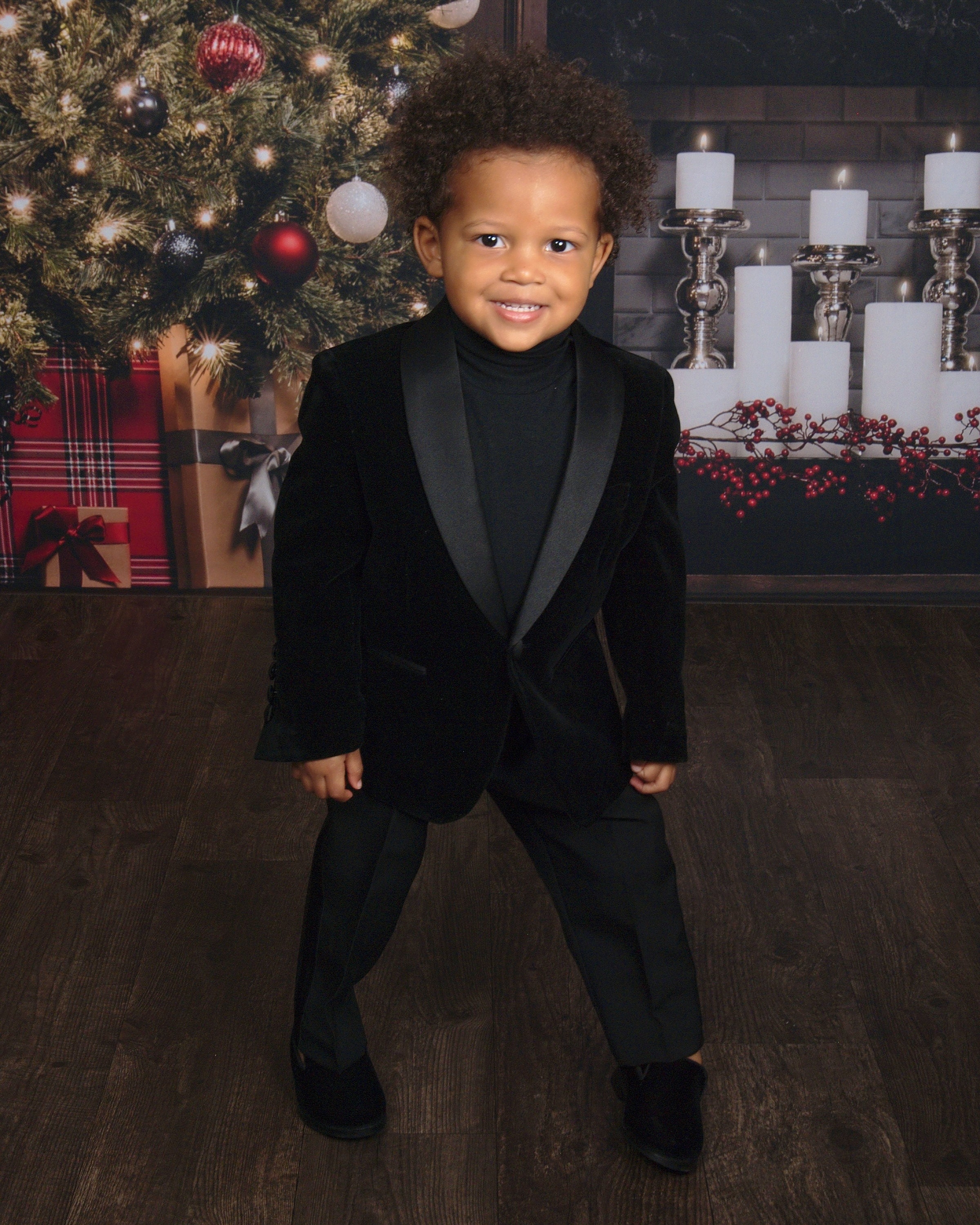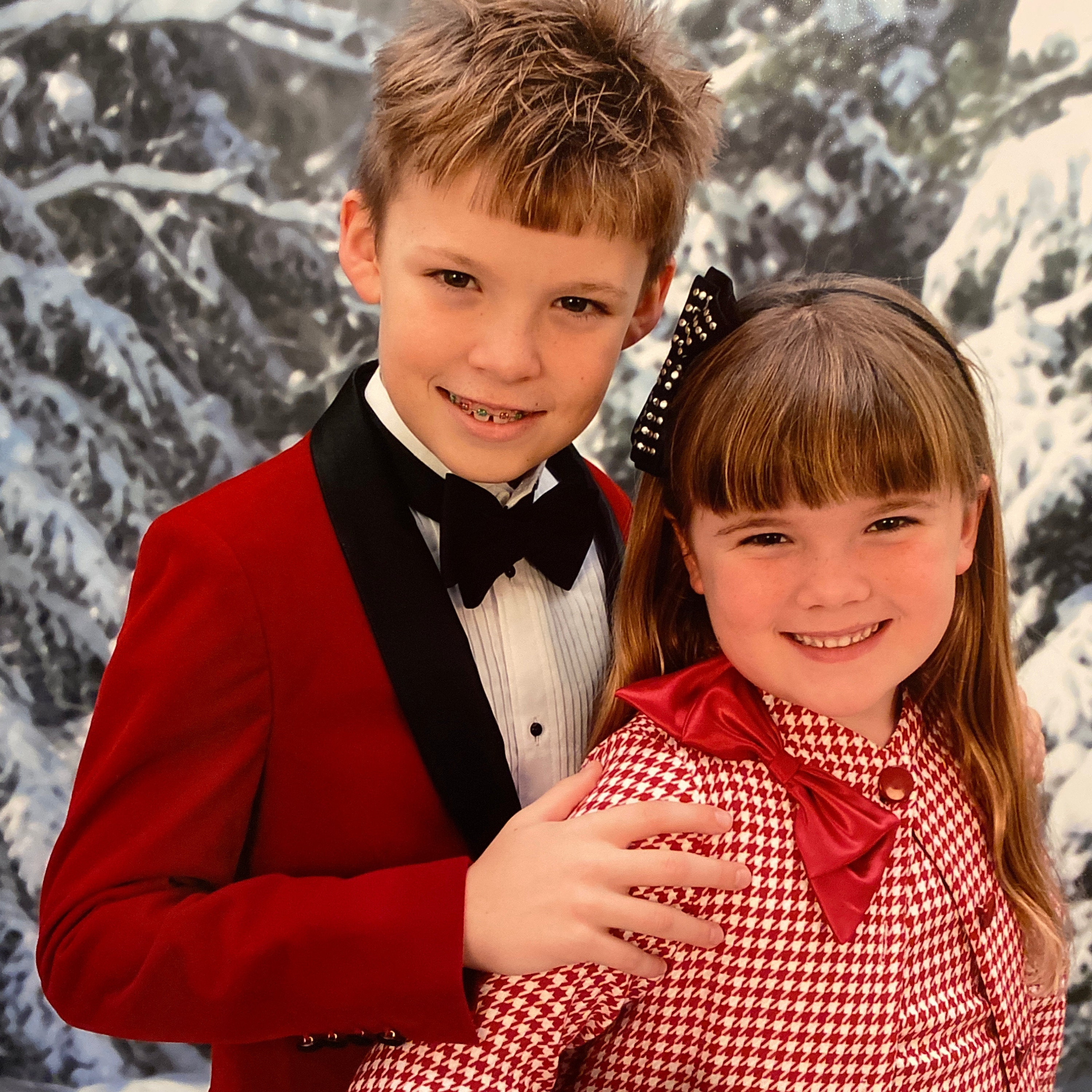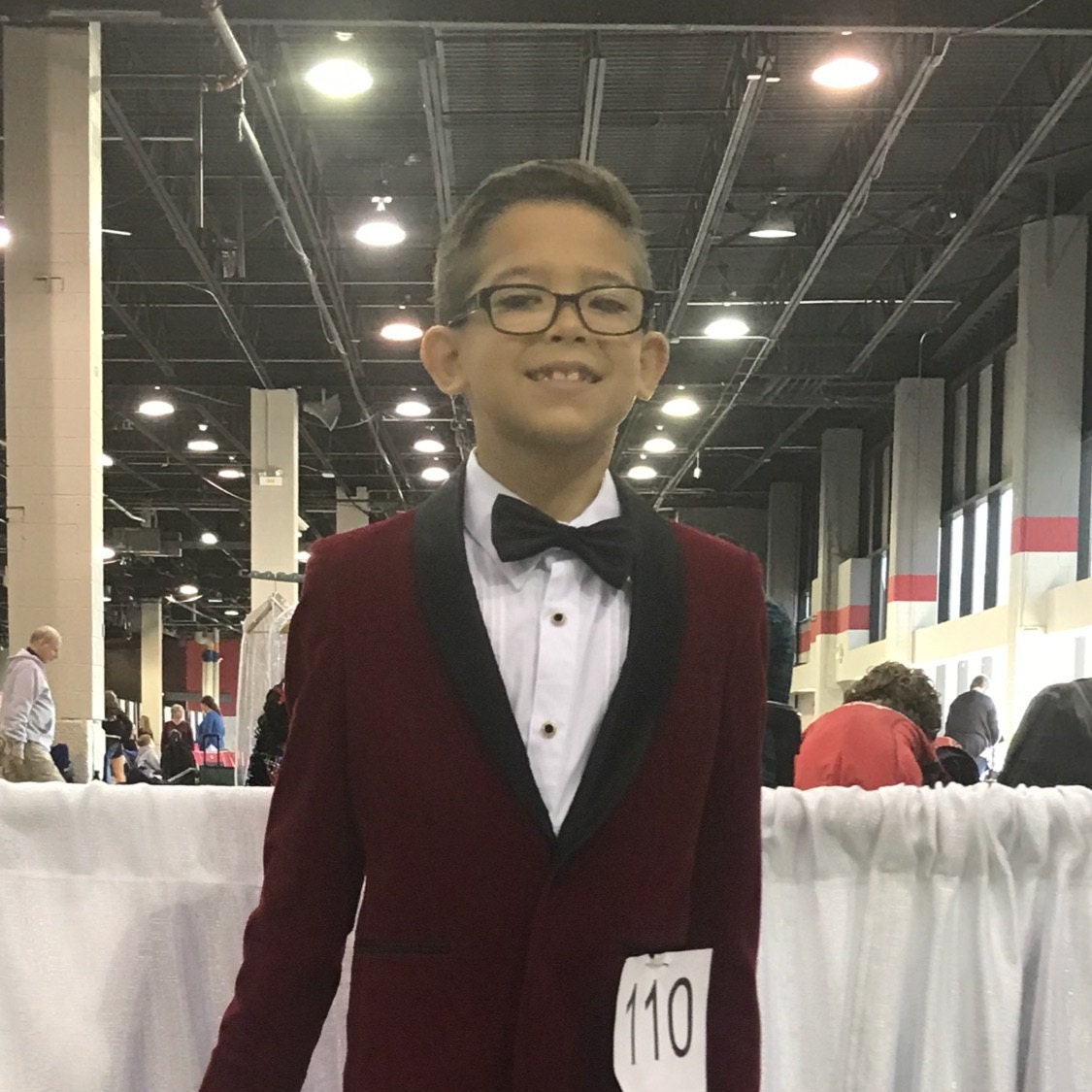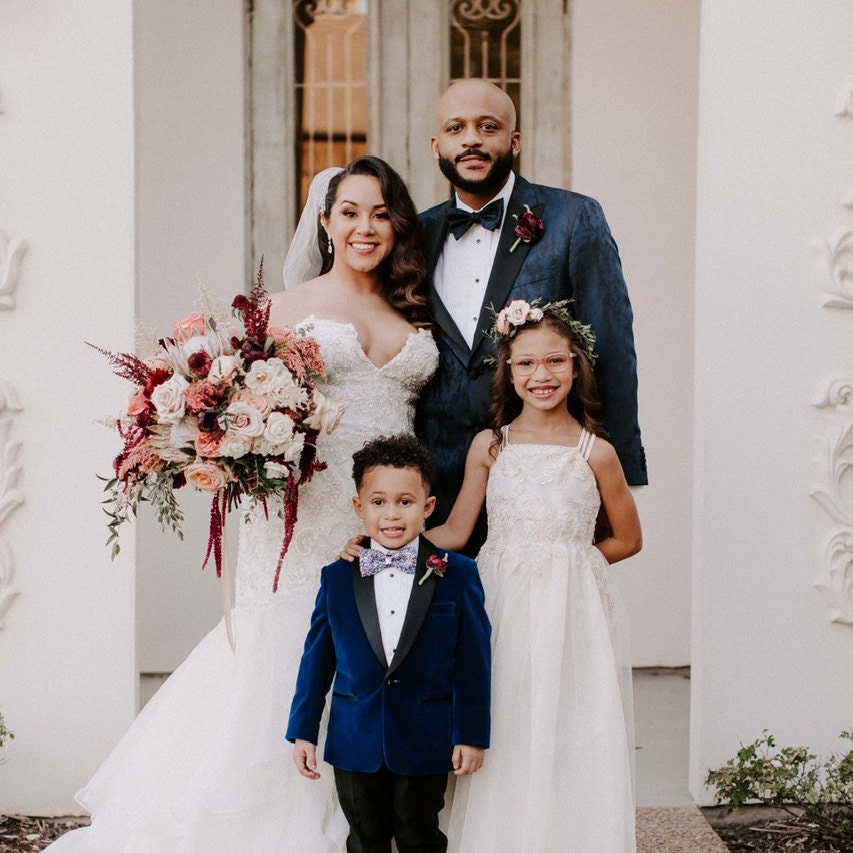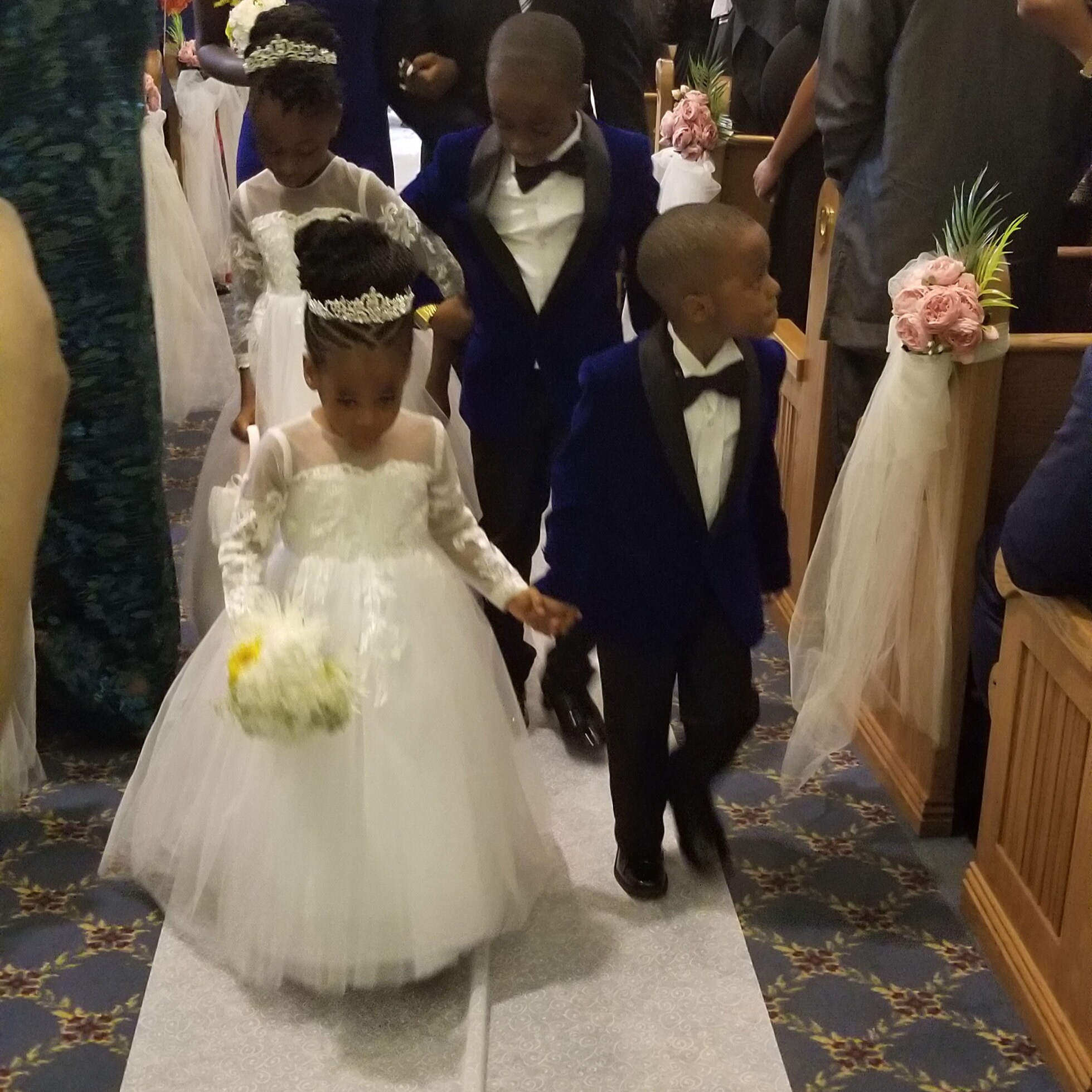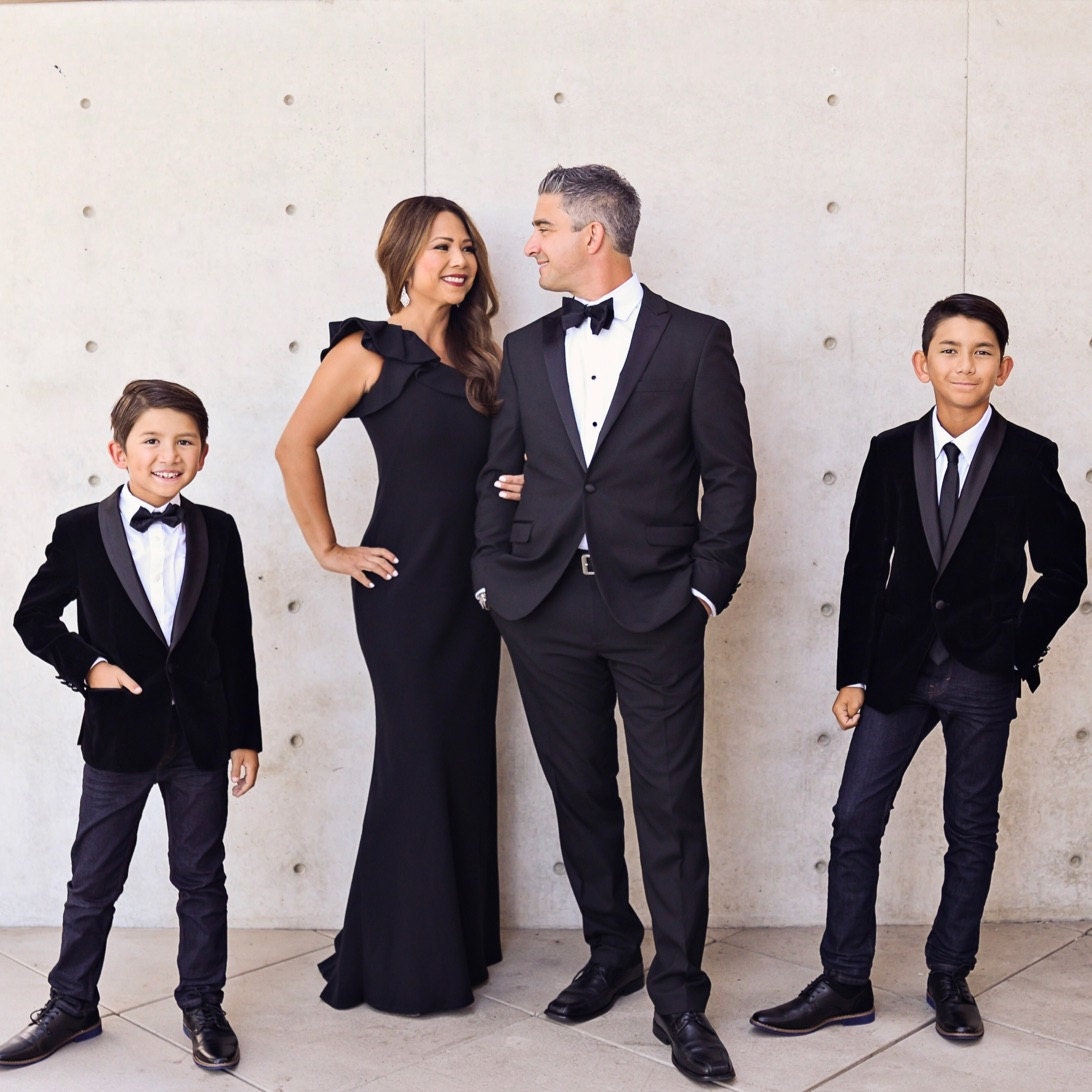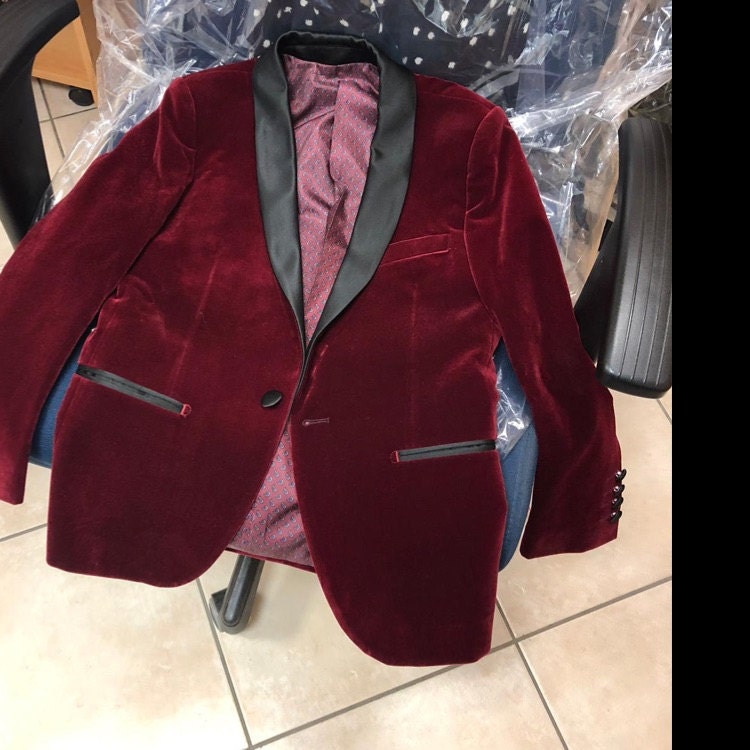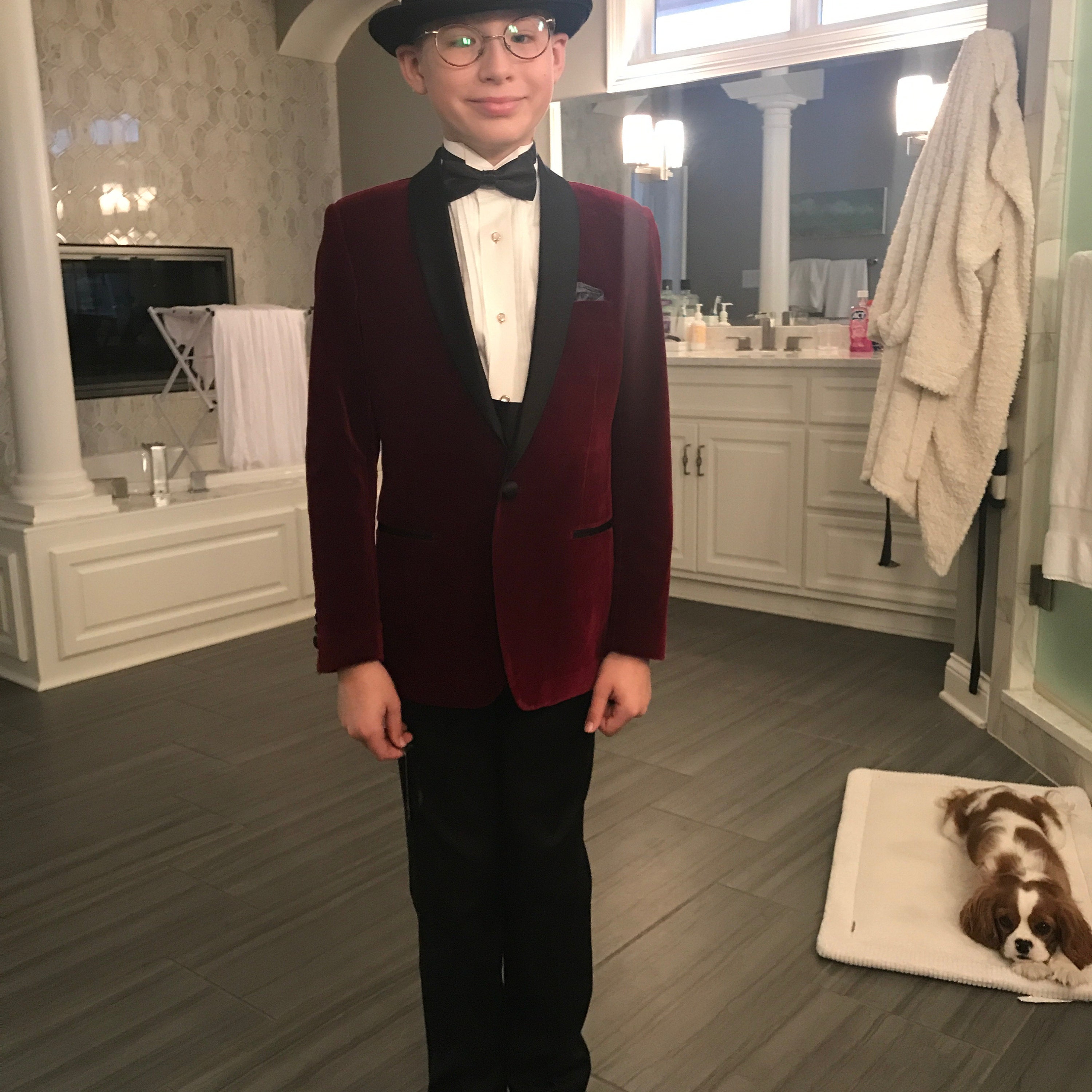 Material and Comfort: Made from luxurious vegan velvet fabric, this blazer not only looks exquisite but also feels incredibly soft against the skin. The plush velvet provides a comfortable fit, allowing your boy to move with ease and grace at any event.
Design and Elegance: The standout feature of this blazer is its black satin lapel, adding a touch of refinement and elegance to the overall design. The contrast between the rich velvet and the smooth satin lapel creates a striking visual appeal, making your young man look dapper and distinguished.
Versatility and Styling: This versatile blazer can be paired with a crisp dress shirt and tailored trousers for formal events, or dressed down with a smart pair of jeans for a more casual look. Whether it's a wedding, a family gathering, or a holiday celebration, this blazer ensures that your child stands out with style and sophistication.
Quality and Durability: We take pride in the quality of our products. This blazer is expertly crafted to ensure durability and longevity, allowing your child to enjoy its charm for multiple occasions. The high-quality materials and meticulous stitching guarantee that this blazer maintains its elegance wear after wear.
Elevate your young gentleman's style quotient with our Velvet Blazer. Make a statement at any event and let your child's confidence shine through in this impeccably designed and stylish blazer.
1-piece:
BLAZER ONLY, EXCLUDING PANTS, SHIRT & ACCESSORIES
Fabric:
Vegan velvet 100% polyester • Satin shawl lapel 100% polyester
Shawl Blazer:
Single Breasted 1 Button • 1 Chest Pocket, 2 Welt Pockets • Trendy shawl lapel (black satin) • 4 decorative cuff buttons • Fully lined • 2 inside pockets • Double Vented (2 slits)
Notch Blazer:
Inner pocket square can be pulled out or tugged in * 2 buttons front * 3 decorative cuff buttons
The jacket looks awesome on my kid and is perfect for the occasion. He looks so dapper.

Verified Customer

Amazing Suit Jacket. Loved !

Verified Customer

Verified Customer

Verified Customer

The blazer was perfect for my son's School Winter Formal.

Excellent design and material. I am very happy with the purchase.

Verified Customer